Ask yourself – "What were the 1st original Christmas Gift?" – It was The three kings visited the baby Jesus on the Epiphany (6th Jan) bringing with them some GOLD, FRANKINCENSE & MYRRH . . . so visit our 'Christmas shop' & find these gifts plus much more, bringing a True feeling of Christmas to any home, including our friends, family & pets . . .
We are proud to offer products which are Special, Unique, Affordable and Quality that are produced by Companies who care about 'How they make them' and the Environment we all live in by using eco-friendly and re-cycled packaging and ONLY Natural, Pure Ingredients.
Looking for something different?, that is unusual? And seldom found at other retail outlets then LOOK NO FURTHER THAN . . . You can find great products at Scented and more . . . and bring the TRUE meaning of Christmas into your home for the whole family to enjoy, including our friends, & pets . . . we can help bring this year to a peaceful end for all.
Namaste, Barbara & Brian,
In Western Christianity, the visit of the Magi, to the Christ Child, represented the non-Jewish peoples of the world. The 'Feast Of The Epiphany ' is celebrated on January 6th and celebrates the arrival of these "Three Kings," known as Melchior, who offered Gold, Caspar with Frankincense, and Balthasar brought Myrrh.
Commonly these valuable items were used for different things ~ These items were standard gifts to honour a King or Deity in the ancient world: GOLD was and still is today, a Precious Metal, a symbol of Kingship on Earth. FRANKINCENSE was used as Perfume or Incense, a symbol of Deity. MYRRH was used as An Anointing Oil or an Embalming Oil, a symbol of Birth, Death and Burial.
Scented and more . . . - Performance on Google for October 2020
WHAT CUSTOMERS ARE SAYING ABOUT YOU
Congrats, Scented and more . . . has a 5 star rating on Google
8,893 PEOPLE FOUND YOU ON GOOGLE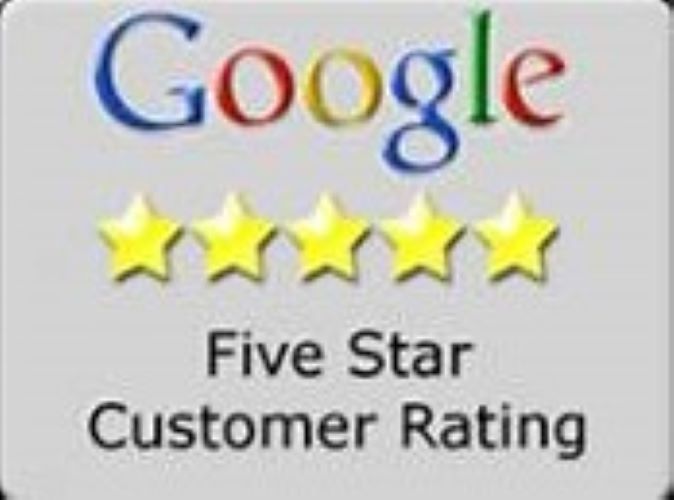 We offer our customers this Gift as a Unique Gold coloured Incense stick from Nandita called ' Fortune' which contains Myrrh as one of the ingredients, this element is said to 'Attract Positive Energy' as you burn this Incense, hence its name "Fortune".
We also have a very limited number of GOLD covered Glitter Ash Catchers, to hold those GOLD incense sticks.
If your colour scheme is SILVER, then we have something for you too – We have a SILVER coloured Incense stick by Nandita called 'Money Drawing', it also contains Myrrh for the same reason as the 'Fortune' incense.
FRANKINCENSE ~ also known as Olibanum — burned for Purification, a Devotional Atmosphere, Spirituality and is associated with the Sun. Frankincense is associated with masculine powers
This beautiful and powerful Ingredient is available in Incense from Bombay Incense Company who use HONEY to stick the Incense mixture to the Bamboo stick.
Goloka is a non-profit charity that feed over 1.2m children a day in Bangalore each day from the proceeds from the sale of their Incense & Oil products – We not only offer some of their Incense BUT we also have 2 great Aroma Oils for sale in both FRANKINCENSE & MYRRH, which can be used as separate oils or mixed to create a Unique and Special Christmas fragrance, these oils are seldom found for sale in the shops and as a bonus they are also made without using any Chemicals or Alcohol.
As a Roll-on Alcohol-free Perfume, this product makes a wonderful, scented gift for either Male or Female friends and family.
*-* Please see our blog about this ingredient *-*
MYRRH ~ Taken from a Middle-Eastern Tree, the resin from a Myrrh tree has a powerful scent associated with Church services at Christmas, it has similar properties to Frankincense, & is used for Healing and Attraction. In antiquity it was used for Embalming . Myrrh is associated with feminine powers.
We offer an impressive Incense containing only the best Myrrh available, from Nandita called "Organic Original Myrrh" and Hari Darshan - "Tribal Soul - Myrrh"
Goloka Myrrh Aroma Alcohol Free Oils, simply 'Incense in a bottle' .
*~* Please see our blog about this ingredient *~*
At Scented and more, we offer many other products which are associated with the festive season, such as "Cinnamon" – burn this Nandita Organic Cinnamon Incense for Protection and Personal Power or just use it to evoke the smell of Mulled Wine. "Pine" – Nandita Woodspice Incense can be useful if you cannot have a real Christmas tree – it's perfect.
BUT be careful - Incenses such as Apple Cider, Christmas Cookie, and Gingerbread, will NOT be Natural and will contain Artificial Chemical Scents!!
We have some unique products like ~ Genuine Perfume-based Mayur Incense as gift ideas; Wax Melts ~ Luxury Wax Melt Cinnamon, Holly Berries or Star & Flower Design ~ Cinnamon, Cranberry, Pine; Organic Tealights ~ Cranberry ; Aroma Oils ~ Cinnamon ; Unique Gift Ideas ~ Novelty Incense Cone Burners ~ Houses, Toadstools, Tree Man, Tee Pee, and our last few dragons ~ all come with 10 free incense cones, choice from Frankincense & Myrrh, Cinnamon, Jasmine or Violet.
**~~** Why not pair our Incense or Aroma Oils with one of our Accessory Burners? **~~**