We only sell Natural Products >>>
Various types of Oils are made with Aromatic Plants and Resins that emit Pleasant Aromas when heated. Obviously, there are also Poor Quality Alcohol based Oils which are produced using Chemicals and emit Toxic Air Pollutants. These pollutants are not only harmful to People, but also to our Pets.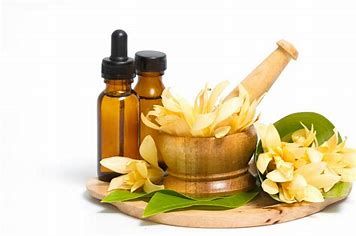 Alcohol-Free Oils & Perfumes complement the wellness and happiness of the animals we care for and love. Your furry, scaly, and feathered family members can safely enjoy these oils, too, as long as you keep the specific needs of their species a priority! Oils can cause Irritation when they come into contact with a Pet's Sensitive Skin, Nose or Lungs. Specific oils depend on what you are wishing to achieve and in which areas you or your animal need support. A good one many people start out with is Lavender as it is able to be used for a vast array of situations. There are also Frankincense and Lemon (well diluted Only).
This is best done SLOWLY to find out which scent they like best, then create a CALM atmosphere and environment.
Oils : You can add an Oil to your skin approximately 15-20 minutes before entering the room with an animal. Hold your hands front of the animal's nose and watch for the animal's response. If they draw in closer, then we have a winner, if they pull away then you know it can be used for training instead. Add the Oil to a Diffuser or Oil Burner and dilute with a little water, well out of reach of an animal for safety.
AND REMEMBER, if an Oil is on you and you touch an Animal, that Oil is then transferred ! If your Pet is progressing well, trial with a massage Oil mixture as per our "Home-made remedies" article which is avaliable from us via email.
Oils or Incense to avoid with CATS : Citrus Oils, Tea Tree, Jasmine, French Lavender, Cinnamon, or Rosemary.
Oils or Incense to avoid with DOGS : Cinnamon, Clove, Rosemary, and Thyme.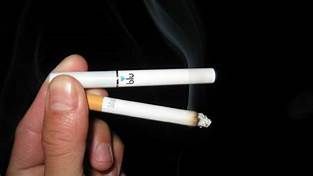 Pet owners who use Cigarettes and other tobacco products know it contains Nicotine. E-cigarette liquid is used to recharge the cartridge for an e-cigarette and the liquid is flavoured making the product more appealing. The amount of Nicotine in these bottles could easily kill a Dog if the contents were ingested. Any Tobacco Product has the potential to cause Severe Vomiting, Depression, an Elevated Heart Rate, Decrease in Blood Pressure, Seizures, Respiratory Failure plus in severe cases, even Death in Humans, BUT it can also harm Pets TOO, YET some People still consider it is ok to smoke around their Pets!!
So Which Oils Should I Use . . . ?