Health & Wellbeing during this period in our lives is so important and we, at Scented and more, would like to share with you some ideas which we use. As lockdown continues, it's becoming easier to surround yourself with negativity.
It's important to remember that keeping a positive mindset can pull you through the toughest of times and a simple, encouraging quote can have a powerful impact, so we've put together a list of Uplifting Quotes to help inspire you to shake away those lockdown blues and add a little bit of positivity back into your lives. These quotes can be used at any time of the day but our mind is, at its best at absorbing such information.
We have said before that Cleansing and Smudging or simply burning an Incense stick or cone are a perfect way to clear out all those Negative energy that has been building up.
Whilst wafting the Smoke into all areas of your room or around a person, it will be easy to say the quotes, with a firm and positive voice.
Enjoy life at the moment, Don't wish away your days waiting for better ones ahead.
Life isn't about waiting for the storm to pass, it's about learning how to dance in the rain.
Challenges are what make life interesting

and overcoming them is what

makes life meaningful.
Taking care of yourself

makes you

stronger for everyone

in your life… Including you.

We must meet the challenge

rather than

wish it were not before us.
Much of life isn't fair

. It's how you

live it

that matters.

If you're going through hell, keep going

.

Good stuff doesn't come easy

.

It's important to remember that the difficult times

and this lockdown

won't last.
Emotions will be unpredictable

at the moment, So always

communicate first

with

Empathy and Sensitivity.
Give them a try, it's just like talking to yourself – but you will get a positive answer.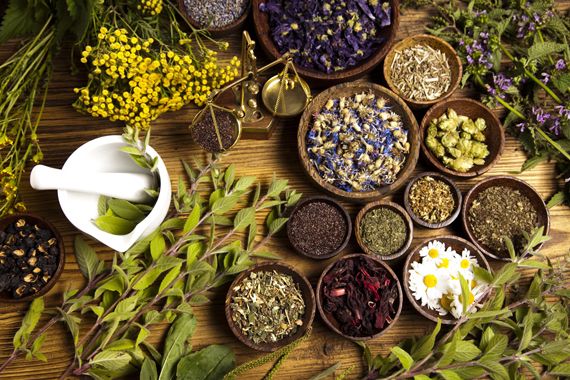 Fragrant Ingredients And Their Beneficial Properties.
Understanding aromatic compounds makes it easier to see why they are such a perfect complement to other wellness strategies. By using certain aromas in conjunction with activities such as relaxation or meditation, Aromatic Compounds can actually influence your brain's chemistry to heighten your mood or sharpen your mind in a way that's safe and are all natural.
It should be noted that the quality of any product is important for its efficacy. Different brands use different Aromatic Products and not every brand places an emphasis on organic growing practices.
Californian White Sage ~ White Sage has been considered a sacred, cleansing, purifying, and protective plant. A refreshing, cleansing scent is released when burnt, to ward off evils spirits and negative energies, it has been used in ceremonies to seek blessings of health and prosperity, banish spirits, encourage protection.
Cedarwood ~ Emotionally, it can calm anxiety and help diffuse fear and is spiritually enhancing. Good for mental soothing, improves overall health and wellness, preventing fatigue, and mood swings. soothing, improves overall health and wellness, preventing fatigue, and mood swings.
Dragons Blood ~ Dragons blood resin is the tree sap that dries on extraction, It is used to banish negative energy or unwanted entities. It is very potent and powerful. Sprinkling the powder around your home and property creates a protection barrier. Burning Dragon's Blood will drive away negativity and evil.
Jasmine ~ Known for its relaxing, antidepressant and soothing properties and promoting sleep. Scent is extracted from jasmine flowers and has a heavy and sweet dreamy scent that has a pleasing and uplifting effect on the mind making a person feel happy which results in the boost of energy and the uplifted mood.
Musk ~ Use for Protection, Harmony & Well Being. In aromatherapy to improve their mood, health, and meditation practices as it aids in pure living and peace with oneself. its aroma can be calming to the mind, which can help relieve anxiety and stress.
Patchouli ~ Strengthening; gives confidence and clarity to thoughts. Is widely used in the Far East to depression the anxiety by scenting linens. Strengthens on all levels of mental illness and is an extremely strong sedative excellent at times of grief.
~~~~~~~~~~~~~~~~~~~~~~~~~~~~~~~~~~~~~~~~~~~~~~
Incense and Aromatherapy Oils go hand in hand. With the correctly scented Incense, you can actually use its healing powers to reduce and calm anxiety, stress, and fear, alleviate insomnia, accelerate healing. You can also help stimulate and renew energy, cleanse the atmosphere, and prepare for Relaxation, Meditation and Prayer.
Burning specific Herbs, Woods, Aromatic Oils, and Resins often contain medicinal properties to Cleanse The Space and induce a state of Well-Being. The scent can then create a Calming Environment for your practice.
Incense is aromatic biotic material which releases fragrant smoke when burned. The term refers to the material itself, rather than to the aroma that it produces. Incense is used for aesthetic reasons, and in Therapy, Meditation, and Relaxation. Incense has many forms: raw woods, chopped herbs, pastes, powders, and even liquids or oils and its basics are really quite simple.
Aroma Oils are derived from bark and leaves, roots and stems, and other plant components and have been used for centuries for Stress, Anxiety-Relief, and Promoting feelings of Calm and Peacefulness. Oils can benefit someone in times when 'Memory Boosting' is needed like School or University Examinations and in Aromatherapy can boost your brainpower, so you can find yourself retaining information better, recalling memories and never again forgetting aware you left your car keys!
Wax Products are organic and plant based, are generally safe for use by the entire family since they are Natural and a Healthy Alternative to most conventional medicines. Some benefits include Helping Reduce Stress levels, Reducing High Anxiety levels, Promoting Health And Wellness and Reduce Pain throughout the body by the use of scent affecting the brain's wave pattern.
Perfume Oils, Each one is made from Natural Oils and none of these products are tested on animals. They are diluted with purified water so it can be applied directly to the skin. These oils can be used with other oils to create blends ensuring a Soothing & Exotic scent as the oil is High Quality, long lasting and Alcohol-Free, so a little of this exquisite fragrance goes a long way. Roll this perfume on pulse points for a daily 'pick me up' or use it before Yoga or Meditation. The oil can also be used in your favourite oil burner or to freshen up your potpourri.
~~~~~~~~~~~~~~~~~~~~~~~~~~~~~~~~~~~~~~~~~~~
Himalayan Bath Salts ~ Himalayan Pink Salt has a Rich Mineral Content that includes over 84 Minerals and Trace Elements such as: Calcium, Magnesium, Potassium, Copper, and Iron. It's Therapeutic Properties such as Balancing Electrolytes, supports proper Nutrient Absorption, Eliminates Toxins, Balances the body's pH, Normalizes Blood Pressure, and Increases Circulation and Conductivity.
Indulge yourself, especially at this time of High Pressure & Anxiety ~ you take a brine bath, the salt minerals help your skin repair itself and weak points will be balanced so your body's energy will be activated. It is a terrific way to revitalize your body by soothing skin.
Did you know ? ~ Its gentle energy is excellent for Cleansing Negative Properties from Children's bedrooms as the Rock emits Protective Energy without chemicals.