The best way of getting rid of Pet smells is to use Natural Products. If your Pet is prone to different types of Foul Odour, it doesn't mean getting rid of the healthy bacteria, you should find out what is causing the smell then you can use the following Home Remedies to combat odours.
Homemade Massage Oil.
Mixing an Alcohol-free Oil with a carrier oil like Jojoba oil, Almond oil, Grapeseed oil, or Coconut oil before massaging will help spread the finished mixture easier over your pet's body surface. The Oil can also be mixed with Unscented, Commercial Body Moisturizer instead of a Carrier Oil. Remember to read the ingredients of the commercial product first to ensure there are NO Chemicals and only use Natural based Carrier Oils and Creams.
Regularly clean its Bed, Cage, Blanket, Mattress and, in general, the Area where it usually Rests or Sleeps is vital to reduce their smell in your home. They spend so many hours in the house, it is completely full of smells and the best way to remove it is by Frequent Cleaning. If your Dog normally jumps up on the sofa and armchairs, you should wash them often, too. Your Dog must have its OWN space and you must have YOURS to mark your leadership.
You can clean the Carpet using any Oil and Carrier mixed in a spray bottle, this is usually one of the favourite places where Pets like to lie, it can also smell of them. Putting the mixture into a spray bottle makes using this cleaning solution easy ensuring the removal of odours plus pollutants such as bacteria, virus, etc.
A good effective trick to prevent your Pet from emitting such a strong smell and prevent your house from smelling of them, is to mix their own Special Shampoo with a cup of Apple Cider Vinegar, it is a powerful De-Odourising ingredient. Above all, dry your dog well after bathing. This Shampoo can also be used to wash their bedding etc.
Perfume: you should never use Human Perfumes on your Pet. They contain substances such as Alcohol, which can cause serious side effects for your Pet. They can cause allergic reactions and irritate their mucous membranes.
Many Oils can be very expensive and usually bought in small quantities BUT Scented and more offer ONLY ALCOHOl-FREE Oils & Perfumes, these Affordable, Quality and Unique products can make Natural and Chemical-Free Home Remedies for your pets. . .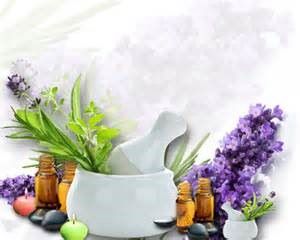 Basic Soothing Shampoo ~~ For skin irritation or itchy animals, consider regular bathing with a natural shampoo which will soothe their irritated skin.
Ingredients: ~~ 100ml unscented liquid soap. * 100ml water * 30ml Aloe Vera juice
30ml vegetable Glycerin * 3 drops Vetiver or Roman Chamomile Oil 15ml. Coconut Oil, Grapeseed Oil Or Almond Oil – if more moisture is needed
*Optional: 4oz ground up oatmeal (use a blender to grind it up) Add more water if needed to get desired consistency. Directions: ~~ Mix all ingredients together well and shampoo normally, being careful to avoid the eyes and nose. Rinse Well after shampooing. ~~**~~
Pet Conditioner ~ To avoid Pet Odour smells after you bathe them, you can make a homemade Pet conditioner a double whammy of odour elimination. Ingredients: ~~ 50 ml of Coconut Oil 50 ml of Grapeseed Oil 10 drops of Rosemary Oil.
Directions: ~~ Apply as a Conditioner after Shampooing your Pet and rinse well. ~~**~~
Rejuvenating Skin Spray
Sometimes scrapes and excessive licking cause Skin Irritation and having a natural solution for those day to day skin troubles is helpful. This is one of the most popular recipes from Dr. Janet (a vet I found off her website and it works!) and she reports it has helped SO many animals! This spray is safe for Dogs, Horses, Goats, Cats, and all other species. Dilute more for Very Small Pocket Pets and Birds (2-4 oz. rather than 1 oz.)
Ingredients: ~~ 30ml Spray Bottle • 10 drops Vetiver Oil • 10 drops Frankincense Oil • 10 drops Myrrh Oil • 100ml with 100% Pure Aloe Vera Water/Juice or Grapeseed Carrier Oil
Directions: ~~ Mix all ingredients together and shake before each use. Spray the area as needed 2-3 times per day. If the animals wants to lick the area, cover lightly with a bandage, tee-shirt, or use a cone to prevent licking. This spray is safe if they do lick it, but it does prolong the process.
Peaceful Pup Vapour Blend
• Orange Oil • Vetiver Oil • Coconut or Grapeseed Carrier Oil
• 30ml Water (to prevent Oils burning)
How to Use It:
Diffuser/ Oil Burner ~~ This is a great blend to put in your Diffuser/ Oil Burner. Simply add 3-5 drops of each of the oils and 6-7 drops Coconut carrier oil to your diffuser/ Oil Burner and the water, set Burner and use near your Pet's cage or bed but out of their reach.
As a Spray ~~ Combine 1-2 drops of each Essential Oil in a 2-oz. spray bottle. Fill the remainder of the bottle with distilled water. Swirl gently to mix before spraying on your dog's body, being careful to avoid spraying near the face, their bedding, or kennel etc, Pet sniffers are more sensitive than humans, so a little bit goes a long way.
~~~~~~~~~~~~~~~~~~~~~~~~~~~~~~~~~~~~~~~~~~~~~~~~~~~~~~~~~~~~~~~~~~~~~~~~~~~~~~~~~~~~~~~~~~~~ Homemade Massage Oil.
• Mix 1-4 drops of Myrrh Oil
• Carrier Oil like Jojoba Oil, Almond Oil, Grapeseed Oil, Or Coconut Oil
• Unscented, Commercial Body Moisturizer instead of a Carrier Oil. The Essential Oil should only be mixed with the Carrier Oil or Unscented, Commercial Body Moisturizer DIRECTLY BEFORE USE.
Mix all ingredients together well. ~~ Massage the Oil mixture into animals skin, beginning at the head but avoiding the eyes and ears.
• Continue to massage across the head, down neck, over shoulders and proceed to massage over the rest of the animals body until you have covered all areas including arms, legs and feet.
• If the animals wants to lick the area, cover lightly with a bandage, tee-shirt, or use a cone to prevent licking. • After application rinse your hands well.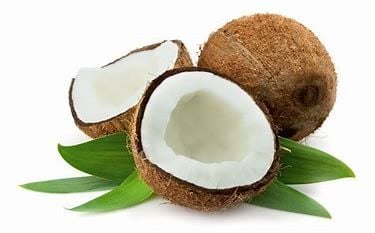 Safe Ingredients and Carrier Oils to use in a Home-Made Remedies.
Rosemary: an aromatics herb, Rosemary can be used as a Water Or Oil Infusion treatment. Rosemary water is sometimes used to treat wounds on a Pets skin. The Oil is a Natural Antibacterial agent and it's pleasant smell also repels mosquitos. You can simply add a few drops of Rosemary Oil to your Pets Shampoo to help get rid of bad smells.
Lavendar: It is well known that lavender is toxic to cats. As with us humans, the aroma given off by Lavender plants is a LOVE - HATE relationship but it can be used to deter Cats. Great is you wish to keep them out of your garden and to stop them from digging up flower beds etc.
However, like all things some Cats are not affected by Lavender. If your furry companion is one of these Cats that Love this smell, you can use it to encourage a State Of Relaxation. It has been shown that the use of Lavender scent for Natural Therapy, along with other Relaxing Techniques such as Massage.
It can also be used to Neutralise the smell of most Pets. To do this, add 5-6 drops of Lavendar Oil to either a Non-Toxic Detergent or a Neutral Scented Soap Solution when you wash your both their Bed and Covers as well as your Sofa etc. ~~**~~ Carrier Oils;
Coconut oil: offers several benefits to the health of our Pet, it can be good at hiding bad smells and it is sometimes used as a dietary supplement in Dogs plus it is a great moisturizer for their skin.
Jojoba Oil: this liquid is produced from the seed of Jojoba plant and contains Vitamin E and many other Natural Minerals that are well known for Promoting Healthy and Clear Skin and it is Anti-Bacterial, Anti-Inflammatory, and Non-Toxic. This means that it will not clog pores and will not cause any allergic reactions. It is not an Irritant, so it can safely be used around the eyes and on the skin and it does not cause a greasy feeling when used on the skin like other oils do.
Almond Oil: This Oil is extracted from Sweet Almonds Nuts and it has many benefits such as being an Anti-Inflammatory, it helps Muscle Relaxation – so massaging with Almond Oil soothes Stressed and Sore Muscles and it is Mild Pain Reliever. A small amount of Almond Oil can spread very easy across a large surface on the skin and it is high in Vitamin E.
Grapeseed Oil: Grape seed oil, is edible and extracted from the Seeds Of Grapes after wine is produced is completed. Grape seed oil is great for your pet's skin because of its Antioxidant properties and it has a Relaxing Effect on the skin surfaces. Grapeseed oil contains a Higher Amount of Vitamin E than Olive Oil, which helps boost the immune system and prevents cell damage, so keeping your pet healthy.