How Scent can help our friends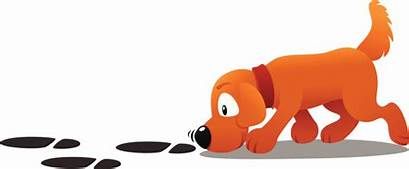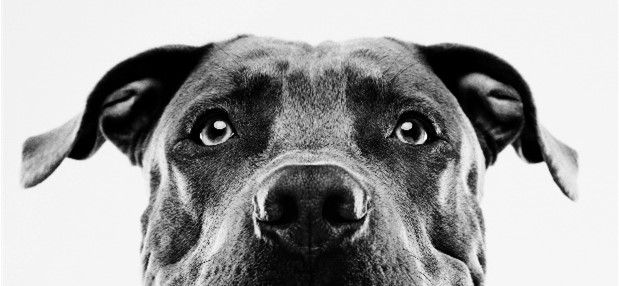 DID YOU KNOW . . . ? Dog can smell the source of a scent over 130 miles away.
A Dog's sense of smell is completely different from a human, and scents provide them with vital information about animals, and their environment, they can even sense Fear! and dogs greet each other by smelling each other, I am glad humans don't use our sense of smell in this way!! Just as we are able to recognize a person through images, Dogs are able to recognize us through smell. Therefore, it is essential to let an unknown Dog smell you before you stroke them.
Many of the smells Dogs don't like are found in our homes, these scents can produce discomfort in our Dog's nose which they will associate with scent when they smell it next time. A Dog's great sense of smell also allows them to determine exactly where certain smells are located, this is why Dogs are used for various jobs such as Searching For Missing People, Detecting Narcotic Substances or even Diagnosing Diseases, such as Cancer, and Epileptic seizures. Having such a sensitive sense of smell, it's no wonder Dogs are excited every time they go outside, this environment exposes them to a whole world of new smells.
DID YOU KNOW . . .? A cat's sense of smell is 14 times better than a human's.
Most Cats DO NOT like Oils, because their scent is so strong and Overpowering if not used Diluted in a Diffuser. Cats are the animal embodiment of Cleanliness. These rules, which are Natural, don't only apply to their personal hygiene but also apply to their environment. As a consequence Cats have their own respective olfactory preferences, just as there are plenty of smells that they love, there are other smells that they simply CANNOT stand! Whether its Food, strong Natural Odours or Potentially Dangerous Chemical Substances, a Cat will avoid certain odours at all costs.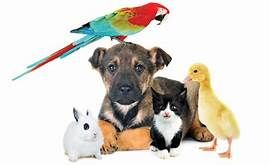 Smells That Pets Hate . . . .
Floral Aromas . . . Many Pets feel trapped by the intense smell of some flowers like Roses, Daisies and Lilies. Jasmine is a great example of a scent which, in All forms, can affect ANY Cat in a bad way, it can affect their stomach or digestive system causing vomiting, weight loss, dehydration and in severe cases death. Dogs however do not seem to be bothered by floral scent in general but a small trial is always a wise move.
Is Lavender Ok? . . . It is well known and warned about that Lavender is Toxic to cats, so it can be used to deter Cats making them great if you wish to keep them out of your garden and to stop them from digging up flower beds etc.
However, like all things some Pets are not affected by Lavender, so you can use it to encourage a State Of Relaxation. It has been shown that the use of Lavender scent for Natural Therapy, along with other Relaxing Techniques such as Massage can help the animal feel much calmer.
Fruit scents . . . Fruits such as Strawberries, Peach or Watermelon, emit very distinctive and Intense Aromas that capture the attention of Pets quickly.
Savoury Foods . . . Certain scents can certainly attract Pets and encourage them to try the food, many of them even have multiple benefits for their body, such as Antioxidant, Cleansing and Diuretic Properties, as well as Fibre and lots of Vitamins.
Eucalyptus . . . Most Pets do not like the smell of some plants which can also be toxic. A typical example is the Eucalyptus plant, and since Citronella Oils comes from this plant, then both scents can be harmful, trial it and see.
Citrus scents . . . Humans tend to love the smell of Citrus fruit. Not only is it a lovely reminder of Summer, but it is an aroma which can last for a long time, this is why we often buy products that contain Citrus for a lasting fresh scent.
However, our furry companions do not agree and this is one of the smells that most Dogs & Cats hate. The Citrus Fruits that emit an unpleasant scent can be used when you wish to deter them from an area or action similarly if you notice that your Dog & Cat is attracted by the smell of some fruits, don't miss this opportunity to start to offer them as a reward when training.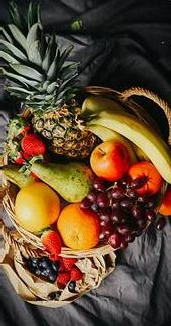 In fact, most Dog & Cat Repellents contain these scents. So if, you're trying to stop your Dog & Cat eating all of the flowers in your garden, you can spray them with some Orange Oil or scatter the peel of some of these fruits around the flowers. They don't like the taste of Citrus fruits so they stay away from the area where they smell a high presence of these odours.
It is such a strong aroma that, if NOT DILUTED, it can cause irritation in the animal's respiratory tract but beware some poor Oils are concentrated products which can emit a much stronger Odour than the fruit itself.