Scented and more . . . now sell Aromatic Oils.
We did not been offering Oils for years because Traditionally, Alcohol based Oils require constant attention, topping up with water to prevent the Oil from evaporating and leaving a black mark on your lovely Wax Burner, plus you can only use an Oil once!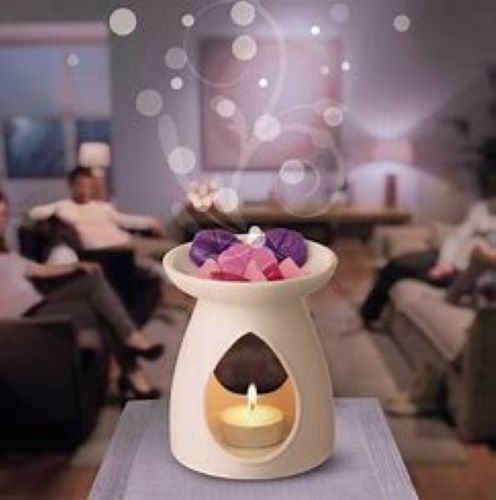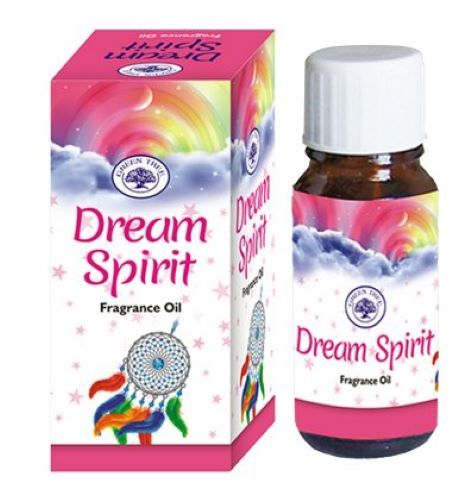 All of which is true, however, two of our Incense Brands have developed some Aromatic Oils based on the scent found in a selection of their Incense, which naturally have left me with little choice.
It is simply a NO BRAINER, so now we are proud to offer a selection of their Oil products which are naturally produced to the same High Standards as their Incense.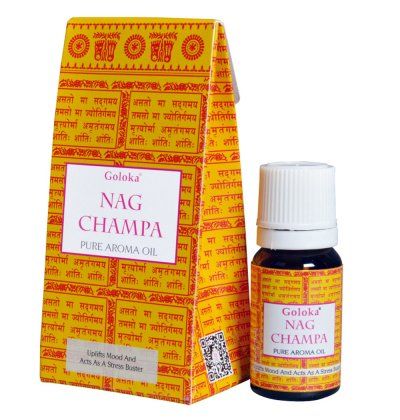 Our Aroma and Fragrant Oils -V- Synthetic Alcohol based Oils
Synthetic Alcohol based Oil products are cheaper to buy due to their low production costs and are able to made in a wider variety of scents.
Though people can use these products for years without being adversely affected, it is important to realize that Synthetic Fragrance Oils may contain any number of Toxins like Benzaldehyde, Benzyl Acetate, Propylene Glycol, Parabens, and Sulphates, just to mention a few.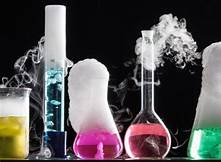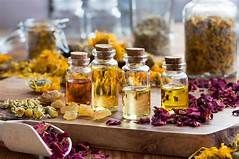 In all, there are dozens of Commonly Used Chemicals in these products and 95% of them derived from Petroleum By-products. There is often a Trade-Offs against the Quality, range of Aromas and Price between Chemical based and Natural Ingredients ~ is it worth it?
Genuine Natural Alcohol-free Oils are pure distillations of Aromatic parts of a plant or tree such as blossoms, leaves, roots, bark, and resins. They are often more expensive due to the amount of the Natural Source Ingredients which are needed to produce a small amount of Oils, these ingredients are Expensive and prized for their Potent fragrances as well as their Wellbeing Benefits.
The Oils we offer, at Scented and more, contain only two elements.
The Perfume/Fragrance of the specific line. ~ The formula of the specific fragrance is a closely guarded secret although some ingredients are obvious such as Lavender and Sandalwood.
Dipropylene Glycol which is a type of a Colourless, Organic, Odourless compound that is frequently used as a Fragrance fixative in Cosmetics, Perfumes and Aroma Oils. It is used to bind and carry the aroma by attaching itself to the fragrance molecules, this helps the Fragrance disperse slowly as well as acting as a Carrier to slightly dilute the strength of the fragrance of an Oil. This compound has a High Boiling Point, Low Toxicity and is used in Very Low Amounts. We think these little bottles have much more to offer than just a lovely smell.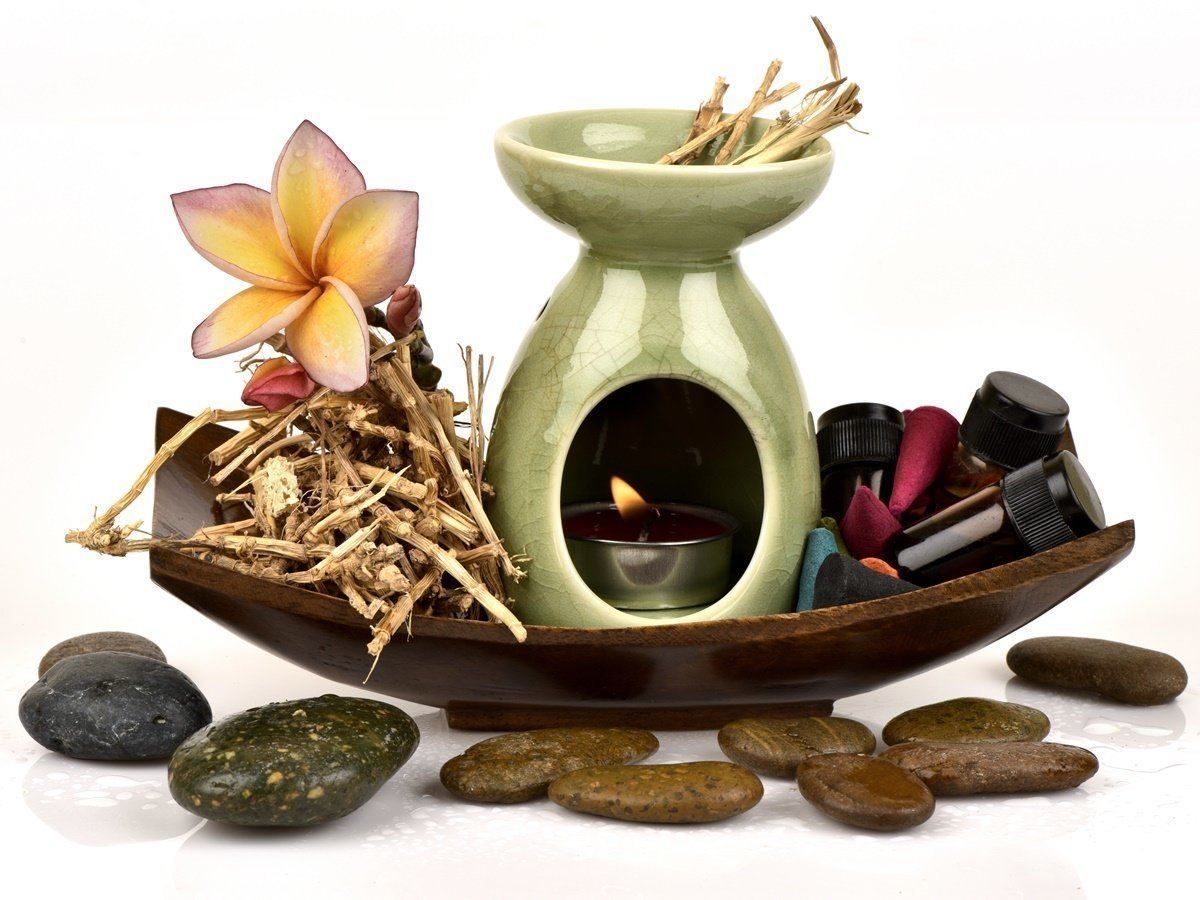 Each one of the lines can be used to scent the air but they are much more powerful making them excellent for Spiritual, Relaxing and Harmonious rituals. They are perfect to link with their respective Incense to create a Mind, Body and Soul Environment and they are perfect to mix with other Oils to create your own Unique Personal Aromas.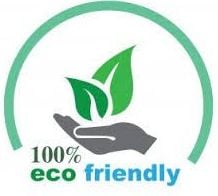 Every one of our 100% Organic Tealights, Natural Wax Melts and Aromatic Oils are infused with Beautiful Fragrances which offer some Unique Mental, Aromatherapy and Psychological benefits, SO 'Why do people buy Wax products made from Petroleum and Chemical OR Oils which contain Alcohol and Artificial Chemicals . . ? '
~ Natural, Affordable, Quality and Unique ~
Scented Wax AND Aromatic Oils Only from Scented and more . . .
Wax Products are made from a wide variety of raw materials in different forms which are generally a white solid slab, flakes, beads, or powder to this is added colour and scent.
Natural Waxes are produced from Flora and Fauna so DO NOT contain Petroleum, Paraffin or Synthetic Chemicals, unlike some well-known American Products, with a base of Plant based ingredients such as Soya or Palm Oils.
At Scented and more, we are proud to offer a simple range of Organic Tealights which are made from 100% Vegetable Palm Oil so they are Environmentally Friendly, and all packaging is fully Recycled. The fragrances have an excellent 'Hot Throw', which means 'the Fragrance can be smelt while the tea light is burning' this is only achieved by using the best Highest Quality Natural Plant Wax and Essential Oils in production. Sound obvious? ~ But it's seldom true for most Wax products.
The Colour and the Scent which is added to Paraffin Wax, is usually Artificial and Chemical based whereas Natural Wax is scented from Natural, Flowers and Resin Oils.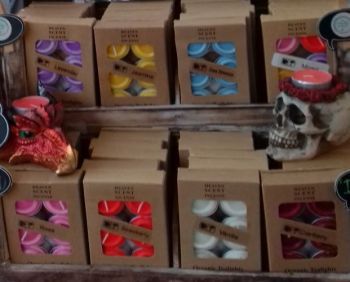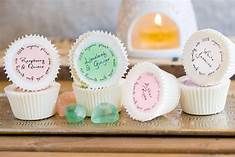 Wax Melts, or Wax Tarts are a popular way of bringing fragrance to your home. They are available in a multitude of Fragrances and Designs. Wax Melts give a good 'cold scent', meaning 'a scent is present before they are warmed up' They can be displayed within Pot Pourri, as an Ornament or popped in the airing cupboard to freshen your towels! Without marking or damaging your personal effects and do not need heat. Scented and more are proud to offer a simple range of Wax Melts which are made from 100% plant wax so are Environmentally Friendly. Look out for the "Wonky Range" and our Sale Melts both at a reduced price.
Wax Melts DO NOT Evaporate, they require NO Water top ups, so will NOT leave a burnt mark on your burner! Plus Melts can be Used More than Once, so why not have the best from both world?