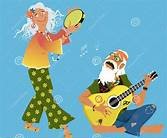 Our Journey . . .
We were born in the 60's, when many varied and familiar brands of Incense were popular - such the fashionable "NAG CHAMPA" which were used as a fragrance to 'make a room smell nice' or as 'an aromatic scent' for Relaxing or Spiritual practises.
Some years ago, we bought some Incense which we had never seen before and found it amazing, so different from our normal brands. This new Incense produced NO Nasty Black Smoke and they Did Not have that Chemical Smell as they burnt.
We began to look for similar products offering the same quality and found a whole New World of Incense. After much research, we discovered more about the Companies who produced them, their Ethics, History and Manufacturing methods, then we began to tell our friends about our discovery.
After using these new brands of Incense, we began to notice a change in our own overall Wellbeing and knew these products were offering a Healthier Alternative for us, and our Pets, plus when our friends began to enjoy and benefit from these products, we knew we had to share these "Life Changing" products with more people, and now we have a growing number of Customers who have tried our Products, now they NEVER use anything else!
And our Knowledge began to grow...
We decided to visit some of the Incense Companies to discover more about the brands and the Incense & Fragrance Industry in India.
Whilst in India during Feb 2019, we visited Mumbai, Bangalore, and Mysore where we have made some Brilliant Discoveries, Essential Knowledge and Insight Information about the Companies, Practises and Ethics, plus we learnt much more about this fascinating Industry around Incense and Fragrance.
So now, armed with useful information and many Unknown Facts regarding some of the Familiar Brands of Incense that people consider to be "Natural" BUT ARE ACTUALLY NOT, we decided we would love to share these FACTS with you! This has led to the development of our website and creation of a market stall to showcase the collection of both Incense, Aroma Oils & other Natural based fragrant items we have found, offering a range of amazing alternatives to the Toxic Chemical based products that people have been using for years.
We are very choosy which Brands and Products we select to add to our ever growing catalogue. OBVIOUSLY only the Best Natural & Pure Products are chosen so we can provide something different, that is Affordable, High Quality, & Unique. These products are not usually seen in normal outlets especially in such a wide range of Brands or in such a variety of Fragrances. We think they are great and once tried - they are never forgotten!!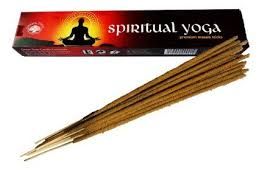 AND MORE . . .
In order to help our customers, we have tried to explain throughout this website, How the products are made, What ingredients are used & so much more ...
We have researched into ALL our Scented products to learn more about Ingredients, Production Methods, Benefits and Properties in order to find Natural & Pure alternatives to the familiar ones people normally buy.
Many of the products we offer have been used for millennium and are still popular today due to their healing properties and benefits which are closely linked to a more Natural Way of Living. Here we will explain how the products are made, what ingredients are used plus the health benefits both Spiritual, Physical, Mental plus so much more ...
DID YOU KNOW..? Some more familiar Incense and Wax Brands often contain TOXIC, CHEMICAL and CHEAP Ingredients which people are unfortunately, not aware of.
Our Passion and Commitment
We try to be as Competitive, as possible plus we are Passionate about the things we sell as well as being Committed to provide our customers with Natural and Pure merchandise, Without any Synthetic scents, Toxic Chemicals, Colours or Preservatives of any kind. In line with our Ethics of Fair Trade, we NEVER SELL any items made using of Child Labour and Tested on Animals Products. We choose manufacturers who provide people with jobs at a reasonable rate, Employment based Health Benefits and that support their local Communities, which has enabled us to create and build a loyal Customer base who enjoy the Properties and Benefits of our products as much as we do.
Furthermore, We trial and test every element of every product we sell and will not include it as new item if WE do not think it comes up to our own strict Standards. SO we can say with confidence that "we have TRIED the Rest so you BUY the BEST".
We hope you find our website Educational, Interesting, and Informative. When you buy from us, know you will not be disappointed, whether you are a Customer looking for something "new", or searching for a gift for someone special, we offer something for everyone.
At Scented and more, we understand that purchasing Scented products from a website is difficult ( it's not smelly vision yet!), SO we send each customer a FREE SAMPLE of another product, that is similar , as far as possible, to the item purchased, so you can TRY BEFORE YOU BUY! !
We are always interested in our Customers feedback so if you have something to share with us, don't forget to use our "Contact Us" section."