Unboxed Loose Stick ONLY - SHOP
livepages::jquery();?>
"Unboxed Loose Sticks ONLY"
In response to a growing demand and feedback from our online customers, we have decided to introduce a New Range of 18 Scented Loose Incense Cones & 20 Scented Loose Incense Sticks to choose from HOWEVER Please note that Chamomile and Lily of the Valley scents are only avaliable in a stick form ~ our Best-Selling & Familiar fragrances plus a few "Different" ones.
These Incense Sticks are normally sold at our Market/Event & Festival stall, as our Pick n Mix range but unfortunately on our website this concept is not avaliable but we are offering this New Online range of Incense as a pre-packed bag of 10 same scent Sticks for £1.50, there is NO box packaging as this range is normally a 'Pick n Mix' option, instead we will process each order individually, then bag up each fragrance selected 'Exclusively for you!'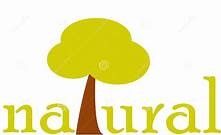 Products In This Category:
Showing 1 - 2 of 2 results
"Unboxed Loose Sticks ONLY".
The brand, we have chosen to use as our loose Incense range, still meets the Standards & Values that we've always held because it's important to us to our customers different, Toxic & Chemical-free products which are not found at other outlets. The only difference between these Sticks and our standard Natural Incense sticks, is that our 'Loose brand' is machine made not hand rolled, Charcoal is used to firm up the "Paste Mixture" which enables it to bond onto the Bamboo stick better as it speeds through the Incense Making Machine.
The Fragrances, we now offer with minimum packaging but still with a great scent, are Produced to a High Quality and as normal, " We have tried the Rest (of the Incense Brands on the market) SO you can BUY and ENJOY ONLY the BEST ". They offer a superb aroma and will burn evenly unlike more familiar brands on the market.