Customer Satisfaction Survey. Your feedback will help us serve you better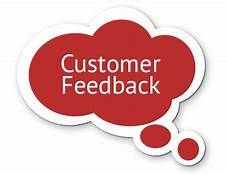 It's important to us to learn what our customers think and this survey is a great way to identify any Product and Service issues that may affect our customers, this will enable us to improve our Business's Future, Product Catalogue, maintain our Customer Service Standards and Reference Information we offer.
This information & Feedback will empower us to become one of the best Online companies providing Natural, Pure & Quality Scented Incense, Oils, Perfumes, Wax products & Accessories which are Affordable and Unique, helping everyone to achieve Healthy Wellbeing.
Listening to customers has always been important to us, to continue to provide Natural, Quality & Unique items you can trust . . .
~ ~ * ~ ~ Namaste & Many Thanks xx ~ ~ * ~ ~
~ * ~ ~ Affordable, Quality, Unique ~ ~ * ~