Unboxed loose Incense Cones - SHOP
livepages::jquery();?>
In response to a growing demand and feedback from our online customers, we have decided to introduce a New Range of 18 Scented Loose Incense Cones ~ our Best-Selling & Familiar fragrances plus a few "Different" ones.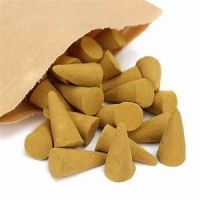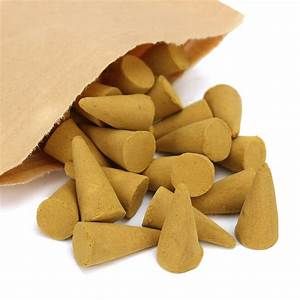 These Incense Cones are normally sold, at our Market/Event & Festival stall, as our Pick n Mix range but unfortunately on our website this concept is not practical but we are offering this New Online range of Incense Cones as a pre-packed bag of 10 Cones for £1.50. As we offer this range as a Pick n Mix option on our stall, there is NO box packaging, instead we will process each order individually, then bag up each fragrant selection exclusively –therefore being eco-friendly.
~~~~~~~~~~~~~~~~~~~~~~~~~~~~~~~~~~~~~~~~~
The Fragrances we now offer with minimum packaging but with a Great Scent, Produced to a High Quality and as normal, " We have tried the Rest (of Incense Brands on the market) SO you can BUY and ENJOY ONLY the BEST " They offer a perfect scent and burn evenly as well as easily.
~~~~~~~~~~~~~~~~~~~~~~~~~~~~~~~~~~~~~~~~~
Just a sample of the fragrances on offer,
Aloe Vera ~ Helps with mental alertness and enhances the memory
Rose ~ to make your Meditative and Spiritual Journey smooth
Dragons Blood ~ widely known as a powerful element against Negativity
Patchouli ~ perfect for Tranquil Relaxation and Entertaining
AND Sandalwood ~ it can also lower levels of anxiety and stress,
and many more . . .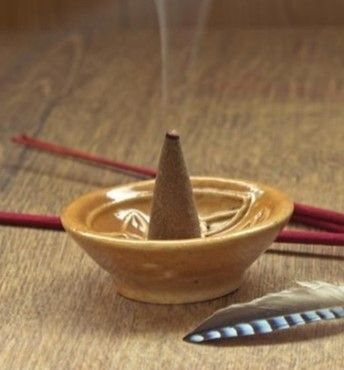 Products In This Category: