Scented Organic Tealights and Various Wax Melts - SHOP
livepages::jquery();?>
Scented Organic Tealights and Various Wax Melts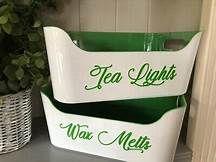 We have some excellent Wax Products ~ Natural and Non-Toxic because Scented and more . . . believe in sourcing the Best Products available. We offer a smaller choice but just as rich in Aroma and they won't break the bank like some well-known Paraffin Wax American Products !
These fabulous 100% Organic Tea Lights are made using a Special Vegetable Blend that has been tried and tested, by the manufacturer, for over 23 yrs.
The Fine Quality Oils used during production are combined with the Plant Wax Material making the products burn cleanly and the fragrances will continue to smell when the Tea Light is burning, this is known as 'Hot Throw'.
They are boxed Using 100% Recycled Materials. These Tea Lights will be a perfect addition to your home giving it a SCENT-sational aroma.
These tea lights really do smell as good as they look and will sit beautifully on a shelf, coffee table or windowsill, – the choice is yours. These tealights come in a pack of 6 and each tealight has a burn time of approximately 6 hours.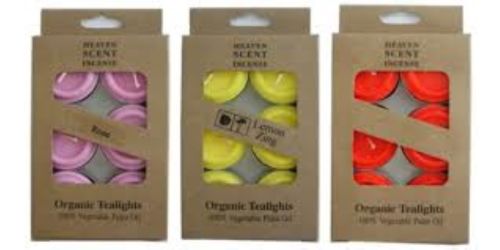 Categories:
Products In This Category: